—If you are thinking about buying a DIY windshield repair kit, save yourself a lot of headaches by reading this article before you do. Don't miss the tips about what to do if you already tried to fix your own windshield, and my professional advice if you do want to do-it-yourself.
I often receive calls to inspect windshield damage…it's part of my job! Unfortunately, many of the rock chips I inspect were already repaired, but they failed and the damage is spreading.
You may be thinking those ruined windshields are caused by incompetent auto glass repair technicians, but that is not always true. They are often caused by the car owners themselves using one of those cheap windshield repair kits you can buy at auto parts stores.
I always hate telling someone that I can't fix the failed repair. Once the resin is injected into the break and cured, that's it.
Jump to If You Tried DIY but the Repair Failed
I understand…people are trying to save money where they can these days. But cutting corners with your windshield is not the best idea! The sad thing is that the cost of the kit and my inspection fee would have almost covered the cost of paying a professional to fix the rock chip in the first place.
What's Wrong with DIY Kits?
DIY windshield repair kits include instructions, a tool to remove broken glass from the break, a way to inject the resin into the damaged area, and a piece of curing film. The step-by-step instructions guide you through the process. What those kits DO NOT provide is years of experience and a trained eye.
Professional windshield repair technicians have fixed hundreds, if not thousands, of rock chips. This experience enables them to complete the job with the smallest risk of causing additional damage.
In addition, professional technicians:
Know

how much pressure to apply

to the windshield to avoid cracking.
Use

professional equipment

that allows them to fully fill the damaged area.
Understand how to

fix different types of windshield damage

…star breaks, bullseyes, combination breaks, and cracks.
Use

high-quality resins

with the correct viscosity according to the type of damage and windshield temperature.
Can complete the repair in as little as

10 – 15 minutes

. (Most DIY kit users report it takes them 1 – 2 hours.)
Finish the repair by

filling the pit

and leveling it so the windshield wiper blades don't catch on the excess dried resin.
As you can see, there is more to windshield repair than squirting resin into a hole in your windshield!
How to Save Money without Doing It Yourself
How do you save money on professional windshield repair? It's easy!
If you have comprehensive insurance coverage, then your repair will likely cost you nothing out-of-pocket.
Not a penny.
That's because most insurance companies waive the deductible for windshield repairs. (This varies from state-to-state. Check with your insurance agent.)
Companies that are insurance network approved often provide claim service as a convenience to their customers. For instance, at GlassLogic, we file the auto insurance claim for you. You don't have to do anything but fill out a short form.
If you do not have comprehensive insurance coverage, you can save money on the repair cost several different ways:
Get it fixed as soon as possible

. The larger the damage, the more it costs for the repair. For instance, a bullseye that spreads into a 6″ crack will cost approximately double than for repairing the rock chip alone.

Get multiple breaks fixed at the same time

. Most companies offer a significant discount for fixing additional rock chips on the same windshield if they are repaired at the same appointment.

Charge It

. Windshield chip repair is an emergency expense. Don't hold off getting your windshield fixed because you don't have the cash. Many windshield repair companies accept credit cards or have other payment options. You don't save money up-front by paying with a credit card but you are preventing the damage from cracking further and possibly ruining your windshield!
If You Tried DIY but the Repair Failed
If you tried a DIY Windshield Repair Kit but the damaged area did not fill completely, the rock chip may eventually start to crack.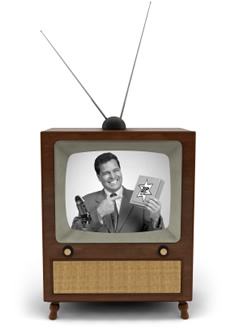 If this happens, call a professional right away. Once the break begins to crack, it can quickly spread across the entire windshield.
Professional technicians cannot always fix the failed repair, but they can stop the crack from spreading and totally cracking out your windshield.
Just be sure to tell the technician that you tried to repair the windshield yourself so they know what to expect.
Don't be embarrassed. The DIY kit manufacturers pay millions of dollars for advertising to convince you that their products work as well as professional equipment! Everyone falls for a sales pitch now and then.
A glass tech will inspect the repair you did yourself. If there is a weak spot, they may be able to drill into the area and fill it with resin to prevent it from cracking. They cannot, however, drill into the pit and redo the entire repair.
Professional Advice
The next time your windshield is pelted by a rock, inspect the damage. Then, instead of reaching for that DIY Windshield Repair Kit, call a professional. You may save yourself hundreds of dollars on an unexpected windshield replacement.
If you want to try do-it-yourself, for best results, read the instructions before starting the repair and follow them exactly. Here are some other tips:
Never try to fix your windshield when it is raining or the break is wet.
Work in the shade so the resin does not cure prematurely.
Give yourself plenty of time to complete the repair process. It takes longer to fill a break than you think.
Have you ever tried fixing your windshield yourself? How did it turn out?
If you enjoyed this article, then you might like these: