Are you checking out my business? GlassLogic Windshield Repair consistently receives 5-star reviews on popular sites such as Yelp and Google Maps.
How to submit GlassLogic reviews on other sites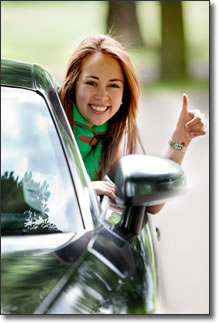 Do you have something to say about GlassLogic Windshield Repair? Web visitors want to know what my previous customers think about my business.
Reviewing my business is easy! Visit your favorite site (or select one from the list below*), find the GlassLogic Windshield Repair listing, click the Review button or link, then post your comments.
*If you aren't already a member, some sites may ask you to register before posting a review.
Submit reviews on this website
NEW! Create your review right on our website. Click the button to launch the submission form.
GlassLogic Windshield Repair
Average rating:
9 reviews
Nov 21, 2019
First Great Repair
I live near construction and have gotten plenty of chips in my windshield over the last few years. GlassLogic was the first company to do a repair that is virtually unnoticeable. The other repairs I have had from car washes or other companies pale in comparison. Thank you!
Nov 21, 2019
Outstanding
Madame's windshield was hit by a rock on her way up IH35. The windshield had recently been replaced, so we were not thrilled by the prospect of another replacement. A call to Glass Logic, conversation with Gene and we were scheduled for 2pm Thursday. At 10 minutes before 2, Damien arrived, did a wonderful job, was very personable, collected the previously estimated amount and left. The repair is perfect. An outstanding experience. Thank you
Nov 21, 2019
Fast, Easy, Affordable!
Everything was perfect. Great customer service, quick install, and a reasonable price. Recommending to all I know.
Nov 21, 2019
I had never had a windshield repair, and was not sure what to expect. The end results were good. You could barely tell where the crack had been. Thank you for your great service.
Nov 21, 2019
Windshield Replacement
From the very first call, Gene went out of his way to ensure that I was satisfied. After installation, there were some issues with my molding not fitting the windshield properly. Although this issue was solely aesthetic, I was not satisfied. Gene took the time to listen to my complaints. He had Luis go back to attempt to fix the problem. Luis did everything in his power to fix the issue, and to make sure I was happy. It was apparent that Gene understands the importance of safety, as well as cosmetics and his biggest goal was to make sure I left satisfied. I am extremely appreciative that I chose Glass Logic. It's nice to do business with someone who knows the importance of doing a job 115% and nothing less. I honestly believe that Gene's main priority is customer satisfaction - and that's the way it should be! I would recommend this place to everyone. Gene will not let you leave unhappy!
Nov 21, 2019
Fast
Polite
Convenient
Feb 10, 2017
Excellent service!!
Very accommodating during busy work hours. Had a couple of cracks repairs were done under 30 minutes my windshield is as good as new! Great value. Highly recommend. Thank you!!
Jun 23, 2016
Thank You!
Satisfied Customer! Excellent Service fast and professional. What a pleasure. Thank you again Mark.
May 18, 2016
Excellent Service
Outstanding service with excellent customer care. I doubt anyone can beat it.
GlassLogic Windshield Repair
Irving and Dallas Metro
Call (972) 983-8571
Find out more about my windshield repair services.