On Site Windshield Repair Clinics
GlassLogic on site windshield repair clinics are a great idea for employee or tenant perks, a special deal for your club members, or an event attraction!
I schedule on site clinics year round. GlassLogic Windshield Repair clinics are a perfect event for all kinds of businesses and organizations, such as:
| | |
| --- | --- |
| | |
Bringing vendors on site who provide special products and services for your members, employees, tenants, or clients creates a positive impression of your organization.
This page contains all the information you need to schedule your on site clinic:
If you have questions about on site clinics that are not addressed on this page, please call me at , or use the contact form to request additional information.
A Great Value for You and Your Clients!
On site windshield repair clinics are a WIN-WIN for your business or organization!

YOUR CLIENTS WIN!
Your clients receive a discount off the retail cost for their windshield repair! Or if they choose to pay by insurance claim, the windshield repair costs them nothing out-of-pocket.
They will love the fact that they don't have to go to a shop to get their rock chips repaired. They just bring their vehicle to the tent located on site. Windshield repairs only take about 15 minutes.

YOUR BUSINESS WINS!
Be assured that when you schedule a clinic with GlassLogic Windshield Repair, you are offering the best. GlassLogic is a family-owned and operated local business, located in Las Colinas. I am nationally certified through the National Windshield Repair Association, with over 9 years experience, and fully insured. And my work carries a written guarantee!
I am helpful and friendly and promise to give you and your clients the best of care!
If you have additional questions about my windshield repair services, please call or use my contact form.
How It Works
I set up a 10' X 10' canopy tent with a brightly colored banner in the parking lot in a highly visible location. All you need to do is give me permission to set up, and the best location and time. That's it!
No Cost!
No Paperwork!
No Hassles!
There is no extra work for you. You do not need to schedule appointments or collect payments. Clients bring their vehicles to the tent for repairs (first-come, first-served), andI take care of all the paperwork and billing. I have a variety of windshield repair payment options available to your clients.
Note: If you want to distribute flyers or email to announce the clinic, I can provide you with a sample. Ask for one when you contact me to schedule.
Business-Specific Information and Marketing Ideas
No matter what type of organization you own or manage, I can tailor an on site windshield repair clinic to meet your needs. For business-specific scheduling and marketing information, click the link that best describes your type of business:
Golf or Country Clubs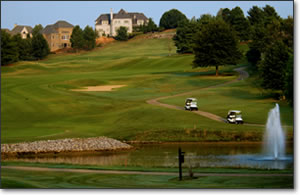 On site windshield repair clinics are a perfect perk for your club members. They always appreciate that you secured a special discount for them for unique products and services.
The best day for clinics is Saturday and/or Sunday, from early morning to late afternoon, when most members are arriving to play golf or tennis.
I set up the canopy in an out-of-the-way, yet conspicuous area of the parking lot. For the comfort of your members, a shady area is recommended.
Members drop off their vehicles and complete a short form before play, then return to the canopy to pick up their vehicle and make payment.
It is best to notify your members about the service before the scheduled event, either on your club website or by email. That way members who need a repair are prepared to arrive a few minutes early for tee-time.
Go to the contact form.
Small to Large Businesses and Corporations
My on site windshield repair clinics are a great way to say thank-you to your employees without breaking your budget!
Your employees receive a discount and a convenient way to keep their vehicle repaired...you get employee satisfaction at no cost to you.
Clinics are great for:
Employee Perk

Employee Appreciation Day

Company Picnic or Yearly Party
Clinics can be held any day of the week — all day, or just during lunch hour. I can schedule for a one-time event, or on an ongoing basis (weekly or monthly).
I set up the canopy at a convenient location in the company parking lot. It only takes a few minutes for employees to drop off their vehicles and fill out the paperwork, then return later to make payment.
If you prefer not to excuse employees from work, they can easily take care of their vehicle during breaks. They will appreciate not having to use their whole lunch hour going to an auto glass repair shop!
Go to the contact form.
Apartment Communities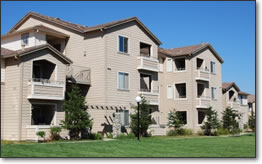 On site windshield repair clinics are a great marketing tool to bring in new tenants or renewals to your apartment community.
The response I get from tenants is always positive. They get excited and truly appreciate the unique perk provided by the apartment management!
Marketing Tips
Here are some tips to ensure a successful event at your apartment community:
Tenant Appreciation Party

- Schedule a clinic when you are holding a special event for your tenants.

Draw attention to your community -

Visitors will see the tent and banner when they come through the gate. Adding balloons to your street sign will let people know something special is going on inside! This is a great marketing tool to bring in new tenants or renewals. Scheduling additional vendors will draw more attention.

Lease Renewal Gift

- As an alternative to scheduling a clinic for the entire community, why not offer tenants a free windshield repair as a lease renewal gift? You receive a wholesale rate (no contract needed).
For apartment communities, the best time to schedule an on site windshield repair clinic is Saturday and/or Sunday during management office hours. I am also available for evening clinics during the summer. I can repair windshields until dusk.
Go to the contact form.
Private or Community Organizations
Do you belong to a private club or neighborhood association? On site windshield repair clinics are a great attraction for your special event:
Community Fairs

Market Days

Block Parties

Safety Clinics
The only requirement is that I am allowed to set up the canopy tent in an area where members can drive through and park their vehicles.
I am available for evening clinics during the summer and can repair windshields until dusk.
Due to city ordinances, please give as much advanced notice as possible so I can purchase any necessary permits before the event. Generally, I ask for 2-4 weeks notice. (We reserve the right to refuse due to high permit costs, restrictive ordinances, or type of event.)
Go to the contact form.
Auto Shops or Retail Stores
An on site windshield repair clinic is a great way to draw extra attention to your retail business. They are perfect for:
Auto Repair Shops

Auto Parts Stores

Window Tinting Shops

Gas Stations

Convenience Stores

Car Washes
Customers love special events! If the canopy is visible from the street, it encourages people passing by to stop at your store.
I promote your business by encouraging customers to stop in and shop at your store while their auto glass is repaired. You get targeted marketing without spending a dime!
Retail Marketing Tips
Here are some tips to ensure a successful event at your store:
Attract Attention

- Place streamers or balloons near the street to attract visitors.

Sell Snacks

- Even if you don't normally sell snack foods, offer cold drinks and snacks for the event.

Allow Sufficient Room

- Make sure your parking lot has sufficient space for customers to pull up to the tent without any difficulty.

Make Sure It's Legal

- Always check local ordinances before scheduling a clinic at your place of business.
The best days to schedule on site windshield repair clinics at retail stores are busy weekdays, Sundays, or during special sale events. Saturdays are usually too busy—our canopy may take up valuable parking space you need for your shoppers. However, if you have a very large parking lot where we can set up our canopy and not interfere with store traffic, we will be more than happy to schedule a Saturday on site clinic.
Contact Me for More Information
Please use this form to contact me about scheduling an on-site clinic for your business.